FALL 2013 Update
October 26 - Tree Planting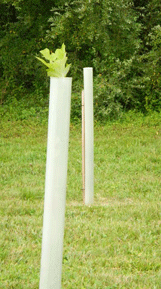 Well, we're really getting good at this. As you can see, the trees planted in the spring along Creek and and Dowlin Forge Rds. are already popping through their tree shelters! In a few years time there will be a beautiful buffer of Native trees, including dogwood, redbud and sycamore, filtering water before it drains into the Upper East Branch.
And now we have another opportunity to improve riparian coverage along the Brandywine by planting 1400 trees in East Fallowfied Township on Saturday, Oct. 26, starting at 9am.
This will be a great event for high-school students to earn community service points and for college students interested in environmental sciences to get out of the classroom and get their hands dirty!!
The restoration site is along an intermittent tributary of Dennis Run, on land lying between Strasburg Rd. and Frog Hollow Rd. The creek at this juncture is classified as Impaired Waters by PA Department of Environmental Protection and will benefit with a strengthen riparian buffer. As an additional benefit to our environment, the trees will slow global warming by absorbing and storing carbon dioxide. On average, scientists have estimated that one tree can sequester approximately one ton of carbon in its lifetime.
No time requirement, stay as long as you can. It's always helpful to know how many hands to expect, so if you're interested send me an email at guardiansofthebrandywine@gmail.com or call at 610-883-7142.
Downington Fall Fest 2013 - Sunday Sept. 29, Noon to 4pm
Come out and visit our booth at this year's Fall Fest. We'd love to tell you about our work preserving the Upper East Branch. Fall Fest is held on E. Lancaster Avenue between Wallace Avenue and Green Street and it is a Downingtown-Thorndale Regional Chamber of Commerce event presented by Victory Brewing Company, in partnership with the Borough of Downingtown.
Fall Fest is a great way to connect and learn more about D'town! While enjoying the crisp fall weather, you can:
meet local business people
learn about community organizations
admire the artwork of artisans and craftpersons
enjoy food from popular restaurants
drink from the Victory Beer Garden
For more info on Fall Fest, click here.
Flower Power Fundraiser

Support Your Local Watershed!

Purchase daffodil, tulip, hyacinth and other spring blooming bulbs through Flower Power and 50% of the purchase price will be donated to the Guardians. Purchases are made online and orders will be shipped directly to the buyer.

Click here to view all bulb offerings and make a purchase.
FALL 2011 Update
Plant a Tree, Protect the Brandywine
He who plants a tree
Plants a hope.
~ Lucy Larcom, "Plant a Tree"

Update: Thanks to Brandywine Conservancy and planting volunteers, which included 15 Guardians, 1530 new, native trees are protecting Headwaters of Brandywine! View photos of this event on by going to our photo album.
When: Saturday, November 5th, 9am (rain date - Sun Nov. 6th)
Where: Rush/Phoebe Fisher property (West Marlborough Twp) Directions below
Dress: Rugged boots/shoes and clothes that can get dirty
Bring: Shovels/Hammers/Mallets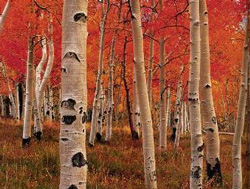 We are supporting our friends at The Brandywine Conservancy on this project and need at least 20 volunteers from the Guardians. Let us know if you can make it.  Send an email to guardiansofthebrandywine@gmail.com. Please provide your name,  how many volunteers will be coming and for rain date purposes include a phone number. 
 
We'll be there with shovels, trees and lots of hope!
Directions:
From North-Coatesville Area-Route 30 East and West N 1st Ave/Manor Rd
1. Head south on PA-82 S/N 1st Ave/Manor Rd. Continue to follow PA-82 S/N 1st Ave, 1.6 mi
2. Turn right onto PA-82 S/US-30 BUS W,0.4 mi
3. Turn left onto PA-82 S/Strode Ave. Continue to follow PA-82 S, 6.5 mi
4. Turn left onto Mc Corkles Rock Rd,148 ft Mc Corkles Rock Rd
From South-Unionville Area and US Route 1 North and SouthPA-82 N
1. Head north on PA-82 N toward Unicorn Ln, 2.4 mi
2. At the traffic circle, take the 2nd exit ontoPA-82 N/W Doe Run Rd, 4.3 mi
3. Turn right onto Mc Corkles Rock Rd, 148 ft Mc Corkles Rock Rd
Spring 2011 Update
Victory Brewing Company Awards Guardians with Headwaters Grant.
Victory for the Environment: Beer Grant Champions Clean Water Initiative


Victory Brewing Company donates a portion of proceeds from Headwaters Pale Ale to Guardians of the Brandywine to promote individual responsibility for clean water.

DOWNINGTOWN, PA – Beer is the product of four simple ingredients — water, hops, malt, and yeast. Victory Brewing Company prides itself in using the world's best ingredients for making beer. The brewery was purposefully opened less than 14 miles from the pristine headwaters of the Brandywine Creek. Because of the important role water plays in the production of quality beer, Victory Brewing Company initiated The Headwaters Grant as a way to give back to the groups working hard to protect the natural resource.


In mid-February, Victory Brewing Company launched a new beer brand: Headwaters Pale Ale. The beer's name pays homage to the water with which is it brewed, and a penny from every bottle sold is collected and distributed to the recipient of Victory's Headwaters Grant.


On May 17, the Guardians of the Brandywine received the first Headwaters Grant.


"The pure water flowing from the East Branch of the Brandywine Creek has contributed so much to the character of Victory Brewing Company," said Victory Brewing Company President, Bill Covaleski. "Therefore, it was an obvious step for us to give back to the creek which has so generously provided to us."


This initial Headwaters Grant will assist The Guardians' mission of achieving Exceptional Value designation for the upper reaches of the East Branch of the Brandywine, as well as to fund The Guardian's program, "My Creek." This outreach program aims to educate individuals to take ownership of clean water issues. With help from Victory Brewing Company, The Guardians plan to inspire citizens to start making a difference in their own backyards.


"Our shared belief in the value of clean water, healthy streams and rivers, and protecting the Brandywine make for an excellent partnership," said Guardians of the Brandywine Secretary, Tish Molloy. "The Brandywine is a Chester County jewel and we look forward to working with Victory to protect and preserve the high quality waters that flow through it."


Headwaters Pale Ale is Victory's fastest growing brand. As the popularity of the beer increases, so will the size and reach of the grants awarded each year.


Victory Brewing Company is a privately held microbrewery located in Downingtown, Pennsylvania. Started by Bill Covaleski and Ron Barchet, childhood friends who met on a school bus in 1973, the brewery formally began operations in February of 1996. Now, Victory beers can be found in 29 states. Victory's full-flavored, innovative beers meld European ingredients and technology with American creativity. To learn more about Victory Brewing Company visit us on the web at www.victorybeer.com.

Fair Share Drilling Tax Rally
Join State Senator Andy Dinniman at the Valley Forge National Historical Park on
Saturday, May 7th
10 am.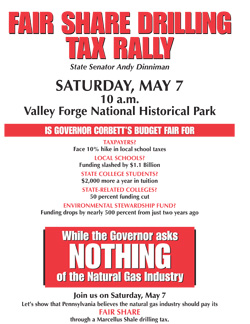 Download this poster as a PDF
Winter 2011 update

Vahalla Brandywine and the 21 Million Dollar Allocation

Update: Victory! Our 600+ signatures were heard! Governor Rendell did not approve the 21 million dollar allocation for Vahalla Brandywine. For details, please read this article in the Philadelphia Inquirer.

Thank you to PA Senators Rafferty and Dinniman and Representative Hennessey for supporting our efforts and thank you to everyone who signed our petition.

Guardians Sponsor Five Attendees to the 2011 Schuylkill Watershed Conference. Saturday, March 12 at Montgomery County Community College.

The Schuylkill Watershed Congress is an annual gathering of citizens interested in understanding, protecting and restoring local watersheds and streams. This event features a diverse program with concurrent and poster sessions covering a broad range of watershed topics. This year's program features 28 concurrent sessions and 7 poster sessions covering a broad range of watershed topics:

Drinking Water Protection

Hands-On Macroinvertebrate Identification

Meeting With Legislators  

Natural Gas Drilling

Restoration Case Studies

Water Monitoring

Green Infrastructure  

Abandoned Mine Drainage Treatment System

Illegal Dumpsite Clean-up

Working with Volunteers   


Conference info at the Delaware Riverkeepers Website. To read the entire brochure and schedule visit this website.
To register, visit this website.

Is Your Township Included in the Brandywine-Struble Greenway?

Sixteen municipalities are expected to participate in this effort. The Brandywine-Struble Greenway is envisioned as a 30 mile long green corridor of varying width, stretching from the Delaware state line at Chadds Ford to the state-designated Pennsylvania Highlands Mega-Greenway in the north. Read more about it at Brandywine Conservancy's website.

Tired of Snow??

Our Spring fundraiser will help rid the winter blues. Plans are underway. Details to be posted soon.

Update - September 2010

The Guardians have recently learned that the Pennsylvania Capital Budget bill for 2010-2011 (HB 2291) includes an allocation of twenty million dollars ($20,000,000) for the Valhalla Brandywine project. The bill, approved by the PA House of Representatives in early spring, is now with the PA Senate's Appropriation Committee. The legislature is in recess but is expected to return to session in mid September. To read the bill in its entirety, browse to this location on the PA General Assembly website. Once there you can open a PDF or Word version of the bill and do a search for "Valhalla" and you will see the following lines:

| | |
| --- | --- |
| (x) Wallace Township | |
| (A) Acquisition, construction, infrastructure, redevelopment and other related costs for Valhalla Brandywine | |
| Project Allocation | 20,000,000. |

As you might imagine, we have a few questions about this allocation, firstly, who put it in and secondly, how do we get it out. We are still researching the answer to the first question and to date our investigation has revealed that the source was not any of our local legislators. Identifying the source is important because we have learned that only the legislator who put it in can remove it. Of course, the Senate may not approve the bill but we don't want to bet on that.

The Valhalla allocation was a point of discussion during the public comment portion of the Wallace Township Board of Supervisor's meeting on Thursday, Sept. 2, 2010. Neither the board nor the township's attorney was aware of the allocation.

Media Coverage:

Anne Pickering of the Daily Local News attended the meeting and wrote the following article it is posted on the Daily Local News Website(click to read).

To read the latest Daily Local News coverage of Valhalla Brandywine, in which Albert Greenfield III states that 1200 jobs will be created, click to read.

A terrific opinion piece in the September 9th Daily Local News (click to read).

Philly Daily News Columnist John Baer discusses the Valhalla project Philadelphia Daily News (click to read)

Pittsburgh comments on Valhalla allocation in the Pittsburgh Tribune (click to read)

Guardians Withdraw Substantive Validity Challenge

The Guardians of the Brandywine achieved significant success in challenging the Conditional Use application of the "Valhalla Brandywine Partners." In addition to the stricter conditions placed on the proposed development through the conditional use process (which are discussed in more detail below), the Guardians also received additional assurances from the developers – including a commitment not to use water from the Brandywine to meet water demands of the golf course and the completion of Struble Trail extension during the first phase of project.

As are result, the Guardians have decided to withdraw – without prejudice – the group's substantive validity challenge to the Greenfield Ordinance. Through our efforts, we have prevented this plan from being far worse than it could have been. While individual members of the community may still pursue the challenge on their own, the Guardians will now focus on the preliminary plan review process to ensure that any development in the Township meets the mandates of the Township's ordinances and of state law.

Here are some highlights of the victories the Guardians obtained in the Conditional Use proceedings:

Residential setbacks - All proposed residential buildings shall have a minimum setback of 100 feet from any Residential Zoning District boundary, and all proposed non-residential buildings shall have a minimum setback of 200 feet from any Residential Zoning District boundary. Accessory buildings and structures shall have a minimum setback of 25 feet from any Residential Zoning District Boundary.

Riparian buffers - During the course of the preliminary subdivision and land development application, Greenfield shall identify all of those instances where a 200 foot riparian buffer from the east branch of the Brandywine Creek would be encroached upon, and, to the greatest extent reasonably possible as determined by the Township Board of Supervisors, Greenfield shall take into consideration design modifications to remove such encroachments from the 200 foot riparian buffer area. Nonetheless, Greenfield shall provide a 150 foot riparian buffer from the edge of any water course, body of water, or wetland on the Subject Property, in which buffer areas there shall be no structures added, vegetation removed (other than maintenance required by the Natural Resources Management Plan or greenway management plan), or earth disturbed, except as follows:

a. Up to 5% of the entire 150 foot riparian buffer area may be disturbed, provided that the area of disturbance must be a minimum of 50 feet from any water course, body of water, or wetland, to the extent necessary to permit: existing structures; new structures in the areas of the Manor House and at the base of the quarry; existing trails; utilities (including, but not limited to, approved sewer and water facilities), subject to the approval of the Township Board of Supervisors in consultation with the Township professional consultants; and stormwater management facilities (including basins and other related facilities), subject to approval of the Township Board of Supervisors in consultation with the Township professional consultants. Adequate engineering measures shall be incorporated by the Greenfield to protect against the possibility of outflow to the buffered water course during construction or operation of the structure and to prevent, to the extent reasonably possible as determined by the Township Board of Supervisors, any other deleterious environmental impacts.

b. No more than five (5) new stream crossings shall be permitted, the locations and design of which shall be subject to approval of the Township upon consultation with the Township's professional consultants, during the preliminary subdivision and land development review process.

Groundwater - Groundwater generated by wells installed on the property cannot be exported from the property or used to increase water levels in the Cornog Quarry.

Golf Course Lighting - Neither the golf course nor any component thereof shall be utilized after sunset or before sunrise. The golf course shall not be lit for nighttime use.

Sewer - Stream discharge from the wastewater facilities shall not be permitted.

Woodland Preservation - Greenfield shall incorporate the maturing to mature woodlands into the Greenway Land. Such woodlands are characterized by a canopy dominated by tulip tree and other species, including beech, hickory, red oak, ash and walnut with spring ephemerals within the understory. The woodlands also contain invasive understory plants, such as multiflora rose, shrub honeysuckle, autumn olive and vines. The exact boundaries of maturing to mature woodlands shall be identified on the Existing Resources and Site Analysis Plan submitted during the preliminary subdivision and land development plan review process, and in accordance with Section 401.D of the Township Subdivision and Land Development Ordinances, trees within the Greenway Land shall not be removed except for selective cutting of trees: 1) that are dead or diseased; 2) necessary to install utility lines, including storm sewer lines, sanitary sewer lines, and water lines; 3) to establish or maintain trails or the health of wooded areas, as approved by the Township; and 4) to manage the woodlands by removing invasive plant species.

Gambling - The Property shall not be used for gambling purposes. Greenfield shall deed restrict the Property in perpetuity, in form and substance approved by the Township and Township Solicitor, to preclude the use of the Property for gambling, a casino use, or any slot machine use.

Time Shares - Time shares shall not be permitted. Greenfield shall deed restrict the subject Property in perpetuity, in form and substance approved by the Township and Township Solicitor, to preclude the use of any of the approved residential uses as time shares. Greenfield shall also incorporate restrictions in the condominium association documents, in form and substance approved by the Township and Township Solicitor, in order to preclude the use of any of the approved residential uses as time shares.

Update - February 2010

The Guardians of the Brandywine will continue the challenge to the PCCC 1323 at the Wallace Township Zoning Hearing Board.

The Guardians are awaiting the Zoning Hearing Board Officer to establish the dates to resume the Guardians opposition to the adoption of the PCCC 1323 Zoning Amendment (also known as the Greenfield Ordinance). Jordan B. Yeager and the Environmental Law Clinic from Widener Law University will be present to represent the Guardians challenging the Greenfield Ordinance specifically designating a development with a golf course that includes both commercial and residential property.

Although the BOS approved the Greenfield Ordinance the Chester County Planning Commission recommended that the township not amend its ordinance without further investigation as to the sustainability of this development on the limited resources along the Upper East Branch of the Brandywine. It is the belief of the Guardians of the Brandywine that the ordinance is substantively invalid. The ordinance would allow for a complete change in what is allowed in this rural community and pose a significant risk to the water resources this community relies on and the other communities downstream.

The challenge to the ordinance lists several objections and argues the zoning change violates the state's Municipalities Planning Code. The Greenfield Ordinance as written does not protect the natural and historic features and resources and is inconsistent with the township's comprehensive land use plan.
Neighbors Seek to Expand Marsh Creek Park
You can learn about our neighbors' efforts to expand Marsh Creek Park by visiting their website, www.addparkland.org

Residents of Glenmoore threatened with the loss of property want the Marsh Creek Park to be expanded for the benefit of Chester County and all boaters, birders and hikers along the Marsh Creek Trails and Struble Trails.
Our thanks to the many donors, volunteers and supporters for a very successful year for the Guardians of the Brandywine.
With your continued passion and support we can continue to showcase the beauty, culture and diversity of habitats here along the enchanting waters of your Brandywine. We continue to seek the best experts with a science based approach that allows us to tackle the land use threats to our community, the water that runs through it and species that depend upon its protection in a High Quality watershed.
SUMMER 2013 Update
We Have a Winner
Congratulations to Paul Bartlow of Owego, NY who is the lucky winner of our eMoto electric bike drawn on June 8, 2013! Fortunately for us, we did not have to deliver the bike to Paul as he often travels down from NY to visit family in Chester County. Here he is beaming his kilowatt smile while standing behind his new bike.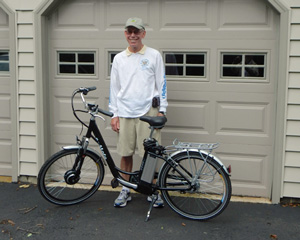 After a visit to Hybrid-Cycles in West Chester where he learned more about his electric bike, Paul started riding immediately and has enjoyed several rides in his hometown of Owego, NY. Thank you to all made our first raffle a success and we wish Paul happy peddling! If you'd like more info on electric bikes, talk to Jim or Gary of Hybrid-Cycles at 126 E. Gay St., West Chester, PA or browse to http://www.hybrid-cycles.com/
Do you know and love Chester Creek or its Goose Creek tributary?
If so, the Delaware RiverKeeper needs your help to protect these streams!
Goose Creek rises near West Chester's Chatwood neighborhood and flows southeast to its confluence with the East Branch Chester Creek just north of Cheyney, PA. Goose Creek flows through urban streets and past single family homes; the creek's wooded banks shade sports fields, parks and schools. The West Chester Railroad follows the creek for part of its scenic West Chester to Glen Mills run.
Unfortunately, Goose Creek's water quality suffers as a result of discharges from two large sewage treatment plants. The U.S. Environmental Protection Agency has established a pollution limit for phosphorus for Goose Creek, called a Total Maximum Daily Load (TMDL) regulation that should require the sewage treatment plants to clean up their polluting discharges, but the West Goshen Sewer Authority has filed a legal action asking a court to throw out the TMDL.
In 1996, the Delaware Riverkeeper Network led successful litigation that forced Pennsylvania not only to assess the health of its streams, but to address pollution that was degrading our waters. The Goose Creek TMDL represents such an effort to address pollution. The Delaware Riverkeeper Network has filed to intervene in the legal action brought by the West Goshen Sewer Authority to protect our waters and the concerns of the public, just as we did in 1996. Should the West Goshen Sewer Authority be successful, the precedent could weaken efforts to clean up streams across the country, so we need you to help strengthen our case by sharing your experiences of Gosse Creek.
If you walk, wade, fish or paddle Goose Creek or on downstream on Chester Creek, the Delaware Riverkeeper needs to hear from you! If algae blooms have prevented you from enjoying Goose Creek as it flows through your neighborhood, please contact us. If the sports fields, parks and schools where your children play are affected by the sights and smells of sewage, let us know.
To share your thoughts, concerns or experiences about Goose Creek, or to add your name to the members who will help give Delaware Riverkeeper standing in court, please contact us at 215-369-1188 or drn@delawareriverkeeper.org and make your subject line "Goose Creek TMDL."
Open Cut Crossing of UEB Delayed!
This past June the offices of State Senator Andy Dinniman and State Representative Becky Corbin issued press releases notifying readers that the Transcontinental Gas Pipe Line Company's (Williams Transco) open cut crossing of the Upper East Branch in East Brandywine and East Caln townships expected to take place this summer has been delayed.
Senator Dinniman's press release:
Delay of Pipeline Project Offers Chance to Re-examine Method to be Used Dinniman: Pipelines Should Cross Brandywine Creek Without Harming It
WEST CHESTER (June 27) – State Senator Andy Dinniman said a company's recent announcement to delay construction of a new gas pipeline across the east branch of the Brandywine Creek offers the opportunity to re-examine the crossing method it wants to use.
The Federal Energy Regulatory Commission (FERC) has yet to give final approval to Transcontinental Gas Pipelines' (Transco.) plan to replace nearly 2,200 feet of 30-inch pipe across the creek between East Brandywine and East Caln with 42-inch pipe. On Wednesday, Transco officials announced that as a result, they were pushing back scheduled installation of the pipeline until next year.
Dinniman said, "The postponement gives us a breather and opportunity to re-examine Transco's method for installing the pipe across the creek and to see if it can perform the installation in a more environmentally sensitive way. In fact, the other company seeking to install a new gas pipeline across the east branch, Columbia Gas Transmission, wants to use the method – horizontal direct drilling -- considered more environmentally friendly by local environmental experts."
"The obvious question is, If Columbia can install its pipe using horizontal direct drilling, why can't Transco do the same?," Dinniman said. "The other question is, Is there a way to coordinate these projects in a way that minimizes their impact on Chester County, its residents and its natural resources, instead of simply reacting every time another new pipeline company wants to cross the Brandywine Creek? And I fully expect there to be more such projects in the years ahead. "
The Federal Energy Regulatory Commission is still in the process of reviewing Transco's application for a certificate of public convenience and necessity and reviewing public comments related to that application. Residents can view public documents related to the application by going to www.Ferc.gov and looking up docket # CP12-497.
Over the last several years, Dinniman has taken the lead in demanding the strictest state oversight of Transco's 7-mile pipeline replacement project, the last section of which is the crossing of the Brandywine Creek.
In addition, Dinniman has introduced and is seeking passage of three bills to protect residents' properties and the public's natural resources against harm from the growing number of natural gas pipeline projects coming through the region, including the recently proposed and above-mentioned 8.8-mile Columbia Gas project extending from Upper Uwchlan to West Bradford.
His Public Notification and Access to Information Act is Senate Bill 504 and would require the Pennsylvania Department of Environmental Protection to make sure residents are notified of upcoming projects in their communities and to post public documents on its website so residents can better learn about proposed projects.
His bill requiring pipeline companies to replace conservation and agriculture easements acre-for-acre within counties of the first, second and third classes is Senate Bill 506. His bill requiring state board approval of any pipeline-company condemnation of Act 43 agricultural easements within counties of the first, second and third classes is Senate Bill 507.
For more information contact Senator Dinniman's West Chester Office at (610) 692-2112, or e-mail mindars@pasenate.com.
Rep. Becky Corbin's June 27 press release:
Corbin Provides Update on Brandywine Creek Mainline Pipe Replacement Project
HARRISBURG – Rep. Becky Corbin (R- East Brandywine) today announced that Transcontinental Gas Pipe Line Company has announced it will postpone a pipe replacement project set to cross Brandywine Creek until 2014 due to a delay in receiving approval to proceed from the Federal Energy Regulatory Commission (FERC).
 
"I appreciate the Transcontinental Gas Pipe Line Company keeping the community apprised of progress of the pipeline replacement project," said Corbin. "The project has raised resident concern and notifications are greatly appreciated."
 
The Pennsylvania Department of Environmental Protection issued an amended permit to Transcontinental Gas Pipe Line Company in November 2012 with 13 special conditions that will attempt to protect the water quality and aquatic life of the streams and support recreational uses through trail signs and safe portage for boaters.
 
Transcontinental Gas Pipe Line Company stated that lacking the necessary FERC approval, and given the timing restrictions imposed by federal, state and local authorities, the project cannot be completed as planned during the summer and fall of 2013. It must therefore be postponed until the appropriate construction windows in 2014.
 
Chester County Sierra Club Holding Summer Photo Contest
Our friends at the Chester County Sierra Club are holding a summer 2013 photo contest. Digital photos taken in Chester County during the summer of 2013 representing how we Explore, Enjoy and Protect Chester County will be accepted. For full details and contest rules visit the contest page of their website at: http://www.pennsylvania.sierraclub.org/chestercounty/photo_contest.shtml
SPRING 2013 Update
Under Blue Skies and Puffy White Clouds,
Guardians Plant Trees on Saturday, April 13, 2013

Thanks to all the volunteers who brought shovels and strength enough to plant all 1200 trees along the banks of the Upper East Branch in East Brandywine Twp.

Follow this link on Google for photos from the day.
WINTER 2013 Update
2013 Schuylkill Watershed Congress
Date: 03/09/2013
Time: 7:30am to 4pm
Location: Montgomery County Community College - West Campus Pottstown, PA
With a focus on networking across disciplines, the Schuylkill Watershed Congress melds science, policy and practical applications into one program. As a result, the annual Watershed Congress is a highly anticipated event for people interested in understanding, protecting and restoring their local streams.
To register online: http://www.delawareriverkeeper.org/about/event.aspx?Id=63

Session Details: http://www.delawareriverkeeper.org/Pdf/2013_WatershedCongress_OnlineDetail.pdf

For more information, call 215-369-1188, ext. 109.

We'll be there!
FALL 2012 Update
WIN an Electric Bike
Congrats to Paul Bartlow of Owego, NY who is the lucky winner of our eMoto electric bike drawn on June 8, 2013.
The Ecco 2.5 retails for $1099. To read the manufacturer's spec sheet, click here.
Guardians and Victory Partnership Highlighted in RIver Network Newsletter
The River Network's most recent newsletter has "interviewed" the Guardians and we would like to share that article with you. Click on the link for the newsletter (PDF) and see the article beginning on page 5.
Victory Fall Challenge
Victory Brewing Company has kicked off their Victory for the Environment challenge. If you are inspired to do something for your community between Sept. 25 and Nov. 5, you could win $50.00 and some Victory goodies! It's real easy to enter. Click here for details. Good luck!
Fall Tree Planting Success!
What do you get when you have 200 trees, 18 volunteers, 3 organizations and lots of muscle and smiles? A healthier waterhshed, of course! 
On Saturday, Oct. 13, we planted 200 trees on the banks of the Upper East Branch in Honey Brook Township. Beautiful fall weather, along with enthusiastic volunteers of all ages made this a wonderful community event.
Thanks to Brandywine Conservancy and Victory Brewing Company for helping us make this happen. Click here to see some photos of the event.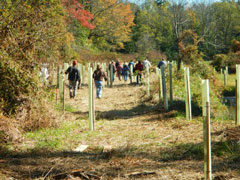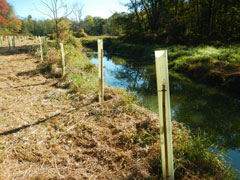 SUMMER 2012 Update
This spring Guardians of the Brandywine, used Headwaters grant funds to host an educational session on stream monitoring in order to assess the heath of the Upper East Branch, Brandywine Creek. With the knowledge participants gained, we learned that the stream is in excellent condition and now know how to continue monitoring it to maintain its health.
To see a short (3 minute) video recap of the training session view below or if not visible, click on this link to the video: http://www.youtube.com/watch?v=hHgrfDR1_lY
SPRING 2012
My Creek - The Beauty of the Brandywine
A Major Photography Competition Presented by The Guardians of the Brandywine with Generous Support from Victory Brewing Company - Winners Announced May 19, 2012
You live near it. You benefit from it. Even when you do not notice it, it is there nourishing and caring for you. It asks for nothing, and in return, it gives our region vitality. The waters of the Brandywine Creek are our lifeblood. We drink its waters, it feeds our economy, and it offers itself up as protection from damaging storms.
The Brandywine is one of the most important bodies of water in Pennsylvania and it is yours. Literally. As a state resident, you own a part of it. This is not hyperbole and we are not making the ownership claim in simplistic, idealistic, or naive terms, but rather it derives from your very fundamental property rights.
The purpose of the "My Creek – The Beauty of the Brandywine" project is to introduce people to the concept that they actually have an ownership interest in the Brandywine and that they have the right and the ability to protect the creek in the future. Equally important, we want people to come to realize that the Brandywine is worthy of their protection. It is absolutely beautiful…and it is yours!
As an organization, The Guardians of the Brandywine want to focus on creating a positive future for the Brandywine. We need your help.
There were over 116 photographs entered and all deserve to be called winners. See the winners at our Flickr Group
Links:
View our current submissions on our website: Our Photo Gallery
Website: www.MyCreek.org
Email address for the contest: mycreek.guardians@gmail.com
Contest Flickr Group is www.flickr.com/groups/mycreek/
Victory Brewing Company - blog update (click to view)

WINTER 2012 Update
Pipelines In Chester County
Do you know how many pipelines criss-cross Chester County-perhaps in your own township? Currently, there are 700+ miles of natural-gas pipelines in Chester County, including the Texas Eastern, Columbia and Williams-Transco pipelines. If you're interested in learning more about these pipelines from representatives of pipeline companies, then watch this website for news of upcoming meetings. Check out our Gas Pipelines and Drilling in PA page for resources, articles and upcoming events.
Dinniman Announces Meetings to Address Gas Pipeline
To Be Installed Across Brandywine Creek
 Informational Meetings Scheduled for May 15 and May 17

Read his letter with details of meeting times and locations (click to download)
Our Mission
As our mission is to preserve the rural character of Wallace Township, our activities focus on the protection and enhancement of the waters and other natural resources of the Upper East Branch of the Brandywine Creek's Watershed, including all of its tributaries.

We believe that the mission requires us to educate the public about the quality of our natural resources and the quality of life enjoyed by our predecessors, and to further inform the public of the challenges to these qualities posed by the pressures of the twenty first century.

Preservation and maintenance of riparian buffers are at the top of the list of the subjects which the public must understand if the Brandywine waters and surrounding environs are to be preserved from deterioration. This entails hiring counsel and scientists to gather and analyze data, review planning and land use, and the study the environment. Their findings are then conveyed to the community through Guardians' educational outreach.
Guardians of the Brandywine, Inc. ("Guardians") is a non-profit corporation and has been approved by the Internal Revenue Service as a 501(c)(3) tax-exempt Public Charity. Contributions to Guardians are tax deductible to U.S. taxpayers to the extent permitted by law. Non-reimbursed expenses related to volunteer work with Guardians are tax deductible for volunteers who file itemized tax returns. Speak with your tax preparer regarding taking tax deductions for your contributions or volunteer expenses.
Funds raised by the Guardians of the Brandywine, Inc. will be used to educate the public and protect the Brandywine within the restrictions of the IRS 501 (c) (3), relating to charitable contributions. We believe that the natural resources associated with the Brandywine Watershed are themselves incapable of political affiliation,we intend to see that our organization should also be without political affiliation. We expect to educate all who will hear our message about preservation and conservation of the Brandywine Watershed, regardless of anyone's political affiliations. As an organization, we have no political affiliation or involvement.
Get Email Updates